Bespoke
Commissioning a bespoke piece is a highly sentimental experience,
that will transform your memories and emotions into a creation that will become a part of you.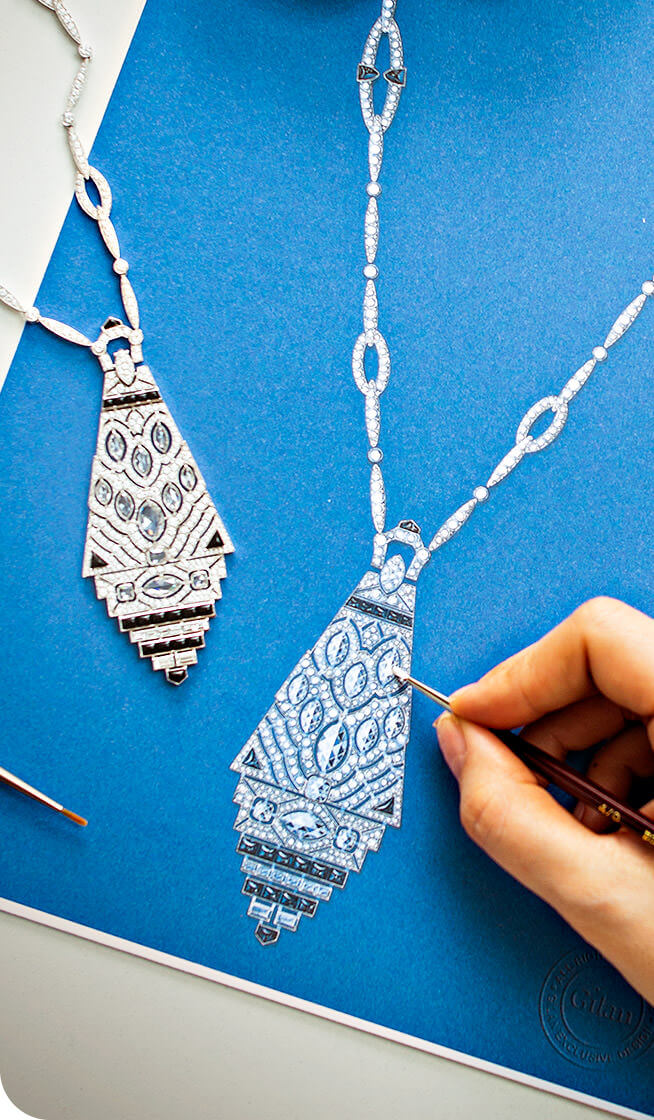 What is bespoke service?
Discover your inner artisan
Perhaps a milestone in your life is so special that demands a bespoke creation.
With your unlimited imagination and our heritage of crafting harmonious blend of rare gems,
Gilan's expert artisans can assist you to transform even the most abstract idea into
a treasured piece of an heirloom to be passed down to future generations.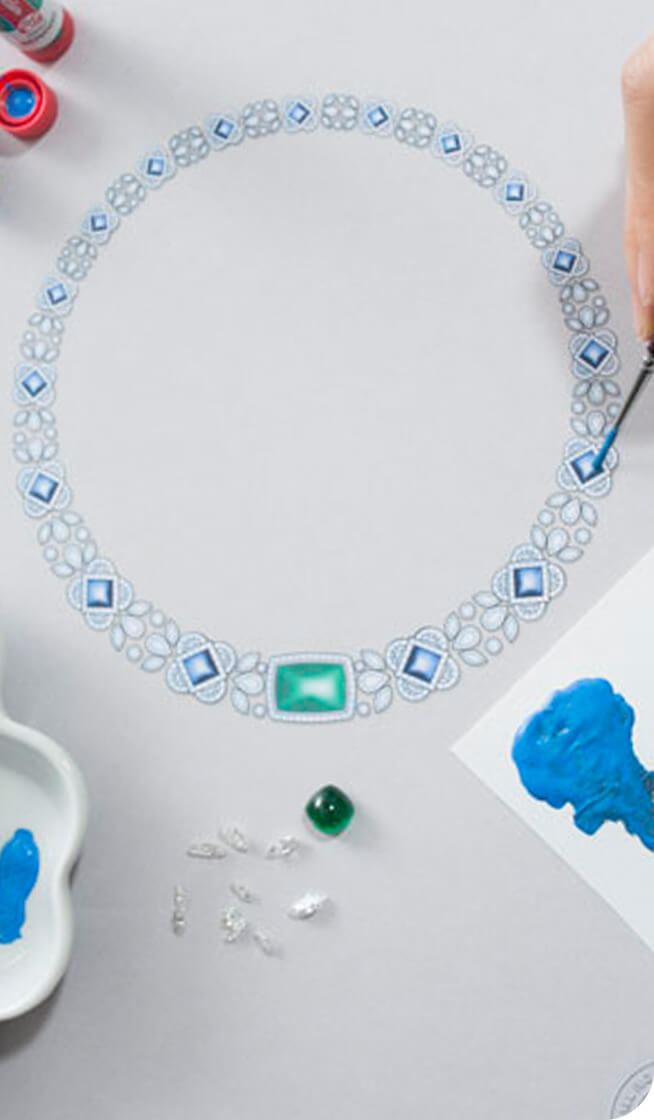 Bespoke Journey
Each bespoke journey is a story of its own
Every bespoke journey begins with an initial meeting to get to know our client personally.

We start by discussing our clients likes, dislikes, and style at our Istanbul boutique, over the phone, or virtually through a video call.

Placing the client at the heart of the creation, our dedicated designers and experts work closely with the client's brief, to collaborate on your perfect vision and ensure your design is truly unique.

The final design is then placed in the hands of our highly skilled master craftsmen who bring your own emotions and designs to life within the secrets of our ateliers in Istanbul.
Our Process
Custom design piece takes approximately 4-6 weeks from the first concept sketch/consultation to the finished piece.
Once the first meeting has concluded, a design plan and a quote will be provided for the project.